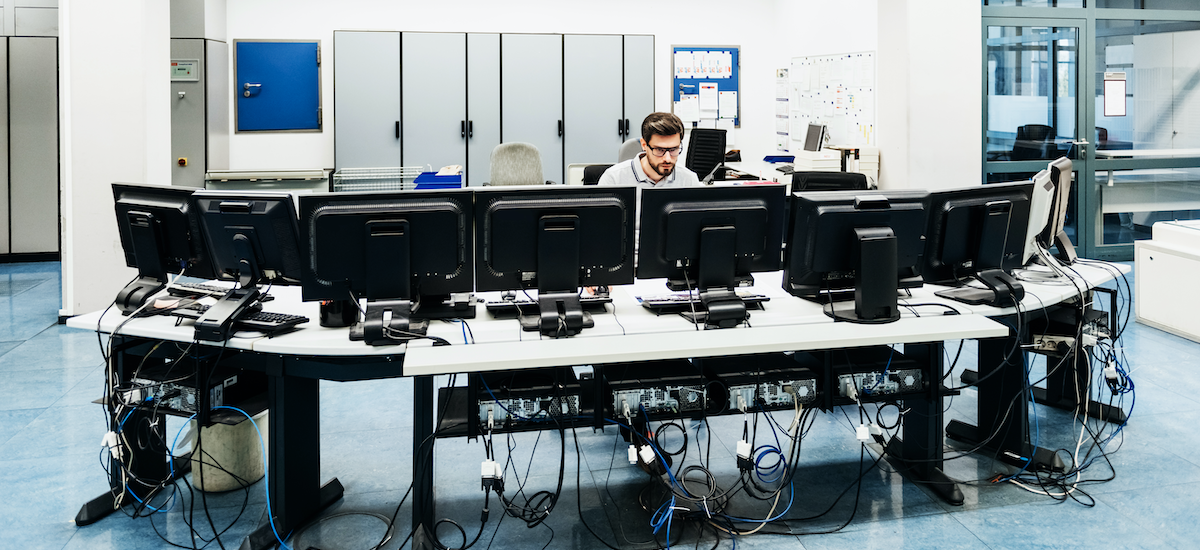 "I can find the root-cause of an anomaly by prioritizing alerts and trouble-shooting data across multiple systems with 100.000's of IO points and take early actions to prevent a costly M$ crisis"
Bryan, the Operator
Bryan is an Operator in a remote operations control center in an asset intensive industry. He works shifts and is assigned monitor responsibilities on one or more sites with control systems up to 100.000 IO points each. His organization needs to scale operations using a more automated solution designed to find the issues before an alert is triggered in control system so he can mitigate issues and impact before damage occurs or production halts. He needs real-time visibility, root-cause troubleshooting, and AI driven alerts at scale.



  Devices

 5-7 years of experience

 Master's degree in Engineering
 Control system consoles, Maximo Suite, Email / SMS
Communication
Interpersonal
Detail oriented
Customer-centric
















Responsibilities
Monitors assigned systems
Prioritizes and Validates alerts 
Notifies and Escalates
Documents incidents
Pain Points
Overflow of alerts from multiple co-occurring critical situations
Visibility to data
Structure, organization and navigation to related data in a hierarchically decomposed system
Analyze expected vs actual data trends
Work effectively with remote engineers
Needs

Access to system and asset state, through control systems, and equipment sensors
Data analytics notifying me of abnormalities in equipment sensors data
Access to historical data and alerts to analyze trends and root-causes and access to historical incidents and the root-causes, actions and resolutions
Collaboration with my engineers acting as my hands and eye on the facility floor
Tasks
Monitors one or more systems
Prioritizes alerts and notifications
Validates alerts and root-causes
Assesses risks and impact
Takes actions
Learns and improves
Goals
Manage my 10+ industry systems
Keep my list of alerts down
Assess severity, criticality and risks to
production
Minimize downtime, damage, risk to personnel
Notify and engage others early
Pain-Points / Frustrations (current tools)

Lack of data to stay ahead of problems
Lack of notifications on anomalies and trends
Depends on control system and control system alerts
Depends on engineers on the floor to validate issues and root causes
Access to operational instructions
Understand operational risks and impact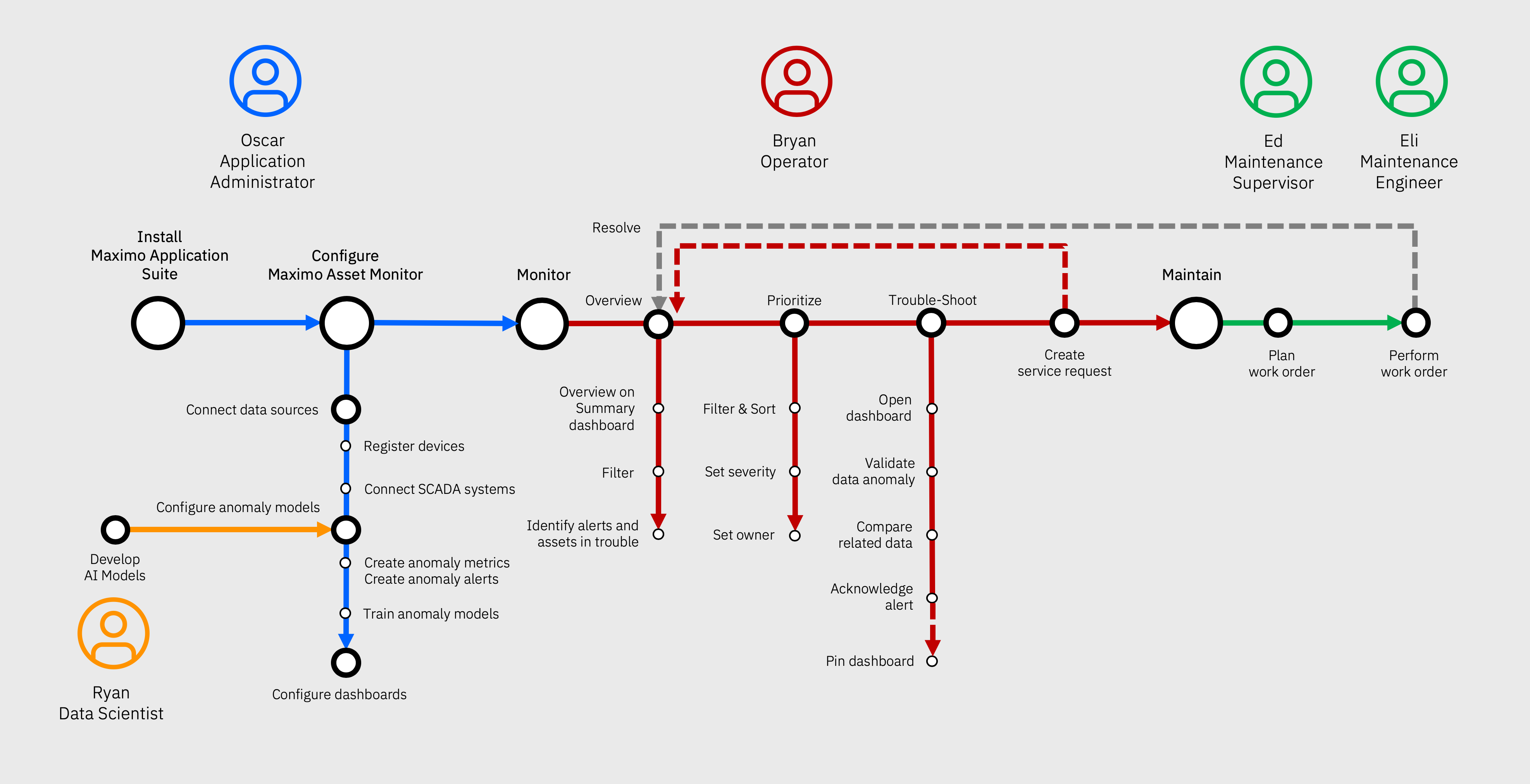 Bryan depends on the following key stakeholders
Application Administrator
Maintenance Supervisor
Maintenance Engineer / Technician 
Monitor Personas
Learn more about the Monitor personas.